One piece, two functions –
the Reon Spoutfilter for the drip-proofed tea pleasure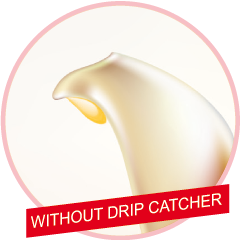 Built-in drip catcher –
the curved handle makes it possible
---
Easy, genial and the perfect solution for an old problem: The drip catcher is mainly used to protect the tablecloth from drips. The drip catcher can easily be bent into the suitable position to fit into the respected spout. Due to adhesive power the drip flows back into the teapot. The sleeve inside the spout retains the tealeaves but sets the pure taste.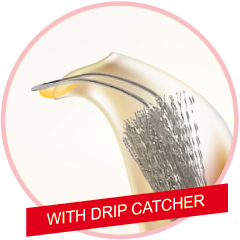 Easy to use –
manifold opportunities
---
You are able to use the
Reon® Spoutfilter
not only for your tea ceremony: You can use it as spout filter and drip catacher for example for coffee cans, herb oil bottles, herb vinegar bottles or vine bottles, also.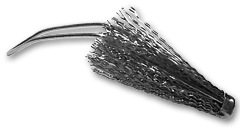 (click for enlarge)
The
Reon® Spoutfilter
know as the
East Frisian tea-broom
, acts as a tea strainer holding back the tea leaves but lets all the flavour of the tea unfold.
The spout filter has been developed by the company
Reon®
in 1936. We are sure you will find the spout filter that has been fried and tested for over 70 years a realy joy to use and a great benefit to you.